We are a group of musicians currently working with veterans, law enforcement, firefighters, and emergency responders to provide a dream-come-true experience through the power of music.
We connect with people associated with these organizations who want to write music, and lyrics, or even play an instrument and get them involved in our original studio recordings.
We then produce these songs and release them nationally through this website and a team of strategic partners. The revenue from the downloads goes directly to help expand our outreach, touch more lives and expose those in need to the healing power of music.
The songs of this project cater to a wide range of musical tastes. Anything from pop, rock, world-beat, singer-songwriter, etc. is fair game. This gives people the opportunity to live out their dream of being on a commercially released song and album. It even reignites the passion for music that some of us have put on the back burner for careers, school, and/or taking care of our loved ones.
If you are interested in submitting a song to be considered for Hear The Hope Heroes, please visit the volunteer page. If you are interested in contributing in any other way, please visit our contact page.
Meet the people behind Hear The Hope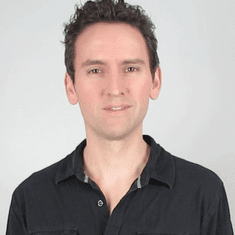 CEO, Board, Strategic Creative Director, Co-founder
Chris "CJ" Lambert is an extraordinary freelance guitarist, engineer, and producer based out of Cincinnati, OH.
He is a rock/blues guitarist at heart but plays many styles. CJ is a prolific songwriter and teacher; he has a knack for building confidence in the people he works with helping them find their best.
CJ's passion for Hear The Hope comes from his love for music and the inspiration he gets from his family, especially his youngest son, Hudson, who has Down Syndrome.
Learn more about CJ at CJLambert.com.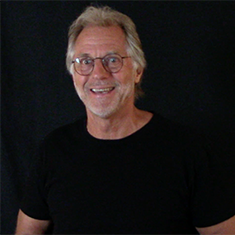 Toby Christensen
CBDO, Board Vice-Chairman, Strategic Relations Officer, Co-founder
From the boardroom to the recording studio, Toby always brings his "A Game"!
With his high-level energy and unique music skills, Toby brings a revolutionary viewpoint to the studio, bringing out the best in those he works with. Toby says: "Everyone is born a genius and it is my job to acknowledge and support the genius that resides in everyone I work with".
Toby is an expert in sound therapy and known in the industry as the "Healing Drummer".
Learn more about him at TobyChristensen.com.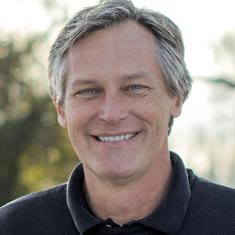 Chris Lah
Board Chairman, Co-founder
Chris Lah is the Executive Director of, the Revenue Cycle at Cincinnati Children's Hospital Medical Center (CCHMC).
Both U.S. News & World Report and Parents magazines have consistently ranked CCHMC in the top three pediatric hospitals in the United States. With over 30 years of experience in healthcare operations, Chris is dedicated to serving every family and patient.
Chris feels his greatest accomplishment was creating the first comprehensive charitable fund that helps families with their out-of-pocket medical expenses. Nearly $2 million has been raised to help families with large deductibles and patients as far away as China, Peru, and Ukraine.
CHANGE A LIFE TODAY
Your donations are what keeps us going and allows us to bring these dedicated volunteers into our professional studio and produce high-quality radio-ready songs.  This is how you can help make dreams come true.
Don't wait until it's too late.  Even one song created by Hear The Hope can become the legacy of a hero and provide a deeply meaningful gift to their family.
To help us make dreams come true, please click > DONATE.