Hear The Hope For Veterans
Finding Purpose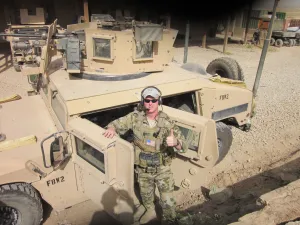 Finding a sense of purpose is one of the biggest challenges for veterans transitioning from military service to civilian life. In military life your purpose is clear, defined, supported and reinforcedevery day of your service.
Furthermore, it's easy to stay on track when your life revolves around your mission. Most of all, it is easy to have a sense of purpose in this environment.
Coming Home
First of all, coming home is the best and the worst thing that can happen. Finally, you get to be back with family and the ones you love. On the other hand, structure and support can be lacking or nonexistent.
In the song "Nobody Knows You" , Eric Clapton tells the story of being supported and loved when you are on top. Also, how quickly your friends fall away when you are down and out.
This is all too common with veterans returning from service. Especially those who are suffering from unseen conditions. Seems like PTS, depression, substance abuse and isolation are conditions common to our returning heroes. In addition to traumatic brain injury, and severe physical trauma.
Telling Your Story Can Change Everything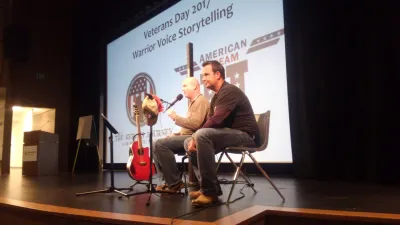 Ret. Lt. Col. and former Green Beret, Scott Mann founded theheroesjourney.org to give veterans a place to be seen, heard and acknowledged. Scott provides training for therapeutic story telling.  As a result,a platform is provided for veterans tell their stories and shine. Most of all this process ignites the healing process. When a story is told, and witnessed by fellow soldiers empowerment happens.
Veteran Musicians Find Purpose In Songs Of Hope
HearTheHope.org based in Cincinnati Ohio, has recently joined forces with  theheroesjourney.org to provide a platform for veteran musicians to tell their story through songs of hope. "After meeting Scott add hearing of his work, It was a natural conclusion to join forces." Said Toby Christensen of Hear The Hope, Inc.
Making dreams come true for musicians, songwriters and vocalists is what Hear the Hope is all about. After 9 projects with Children's Hospital Cincinnati veterans seemed like the next logical addition. Through songs of hope we make dreams come true! Here The Hope will be doing 12 projects with Children's Hospitals throughout the country and 6 projects with veterans. This is a tall order but you can help us do this.
Your Involvement Makes a Difference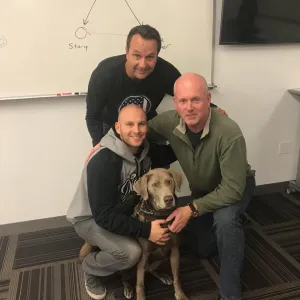 Your contribution to Hear The Hope makes dreams come true. As we connect with veterans around the country we incur costs. We also incur costs due to production, travel, and equipment needs. With your contribution we are able to provide the best quality production, mixing andmastering.  This results in a professional "radio ready" product.  You help us make the music. We help our veterans fine purpose and shine!
To show your support, click > Support our Country Heroes